At the BMX Bohnice track in Prague / Czech Republic were the final "Czech Cup UCI C1 Olympic Qualification" races this year. After Pardubice in May and Prague-Repy in July this was the last chance to win points for the overall ranking.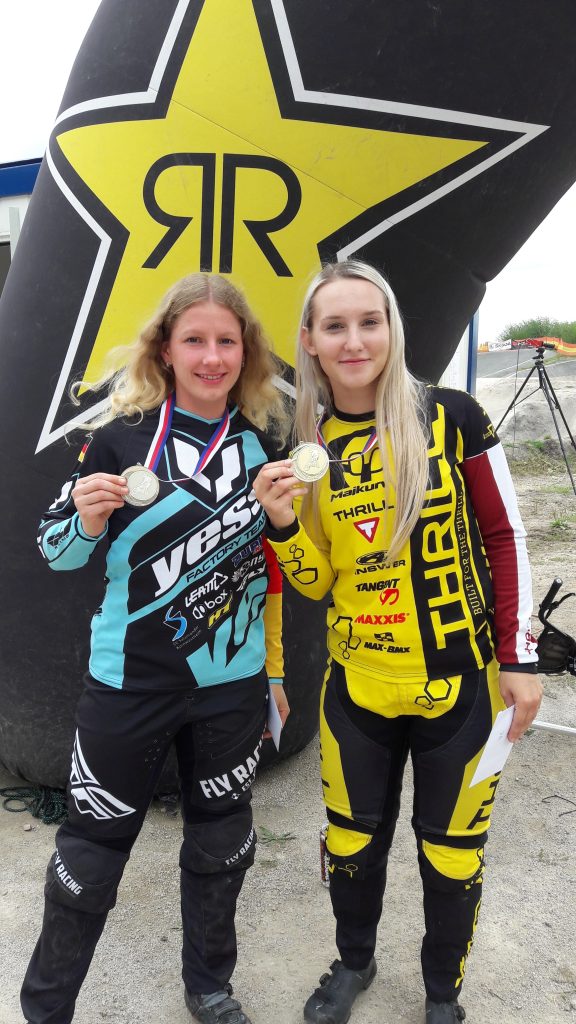 Regula and the gate had some problems with each other, but finally became friends during the 2nd qualification moto on Sunday.
Results: 3rd place on Saturday, 2nd place on Sunday & a 2nd place in the overall ranking for Regula behind Vineta Petersone from Latvia with Michaela Berakova from Czech Republic in 3rd position.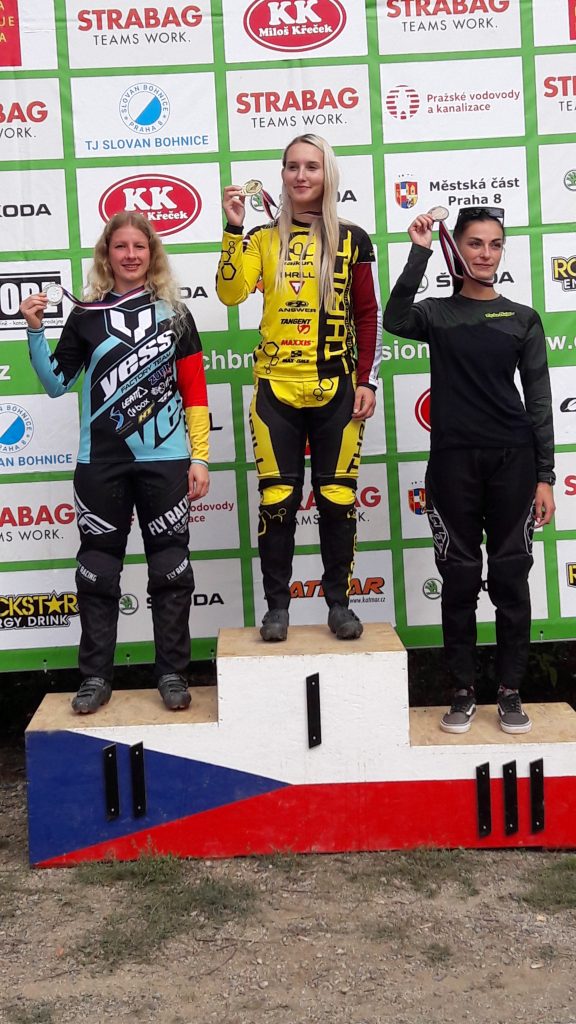 Im Prager Stadtteil Bohnice fanden die finalen Läufe zum "Czech Cup UCI C1 Olympic Qualification" statt. Nach den Stationen in Pardubice im Mai und Prag-Repy im Juni war dies die letzte Gelegenheit, um Punkte für die Gesamtwertung zu erfahren.
Regula und das Gate hatten bis zum 2. Qualifikationslauf am Sonntag noch Probleme miteinander, konnten sich dann endlich anfreunden. Ergebnisse: 3.Platz am Samstag, 2.Platz am Sonntag und in der Gesamtwertung ebenfalls Platz 2 für Regula hinter der Lettin Vineta Petersone und vor Michaela Berakova auf Platz 3 aus der Tschechischen Republik.