Regula´s next races were in the bohemian city Pardubice ,Czech Republic. This track already hosted European Cups and there were riders from various countries, even one from Japan, competing. For Regula it was time to get back into international racing and the two UCI C1 races were a good oppportunity.
Long story short: Regula finished 5th on both days in Elite Women. The races were a good test for her. Thanks to her results she´s back into the Top 100 in the world ranking.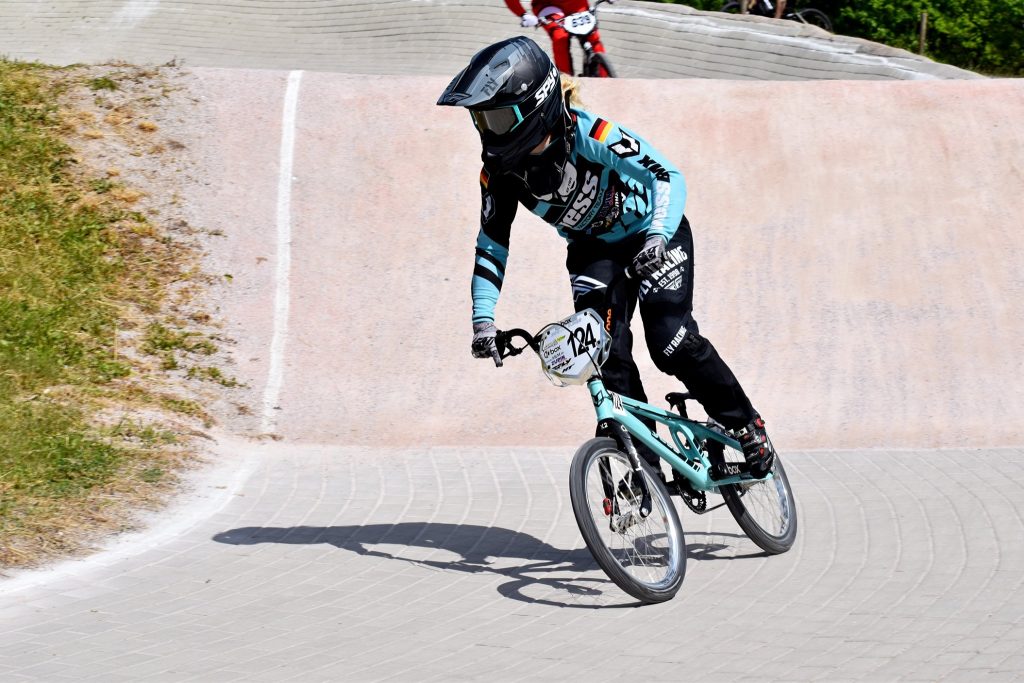 Ihren ersten internationalen Einsatz hatte Regula Runge im böhmischen Pardubice. Auf einer der besten tschechischen Bahnen wurden bereits Europacups ausgetragen, diesmal zwei UCI-C1 Rennen mit Weltranglistenpunkten. Regula Runge vom SV Salamander Kornwestheim startete in dieser Saison das erste Mal in der Elite Women. An beiden Tagen fuhr sie auf den 5.Platz.
Das Rennen war für Regula ein idealer Einstieg zurück auf der internationalen Ebene und ein guter Test. In der Weltrangliste ist die Kornwestheimer Elitefahrerin nun wieder unter den Top 100.